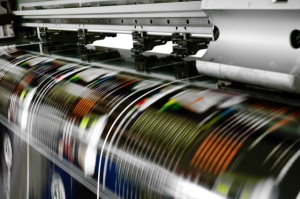 Stickers can be used as an attention-grabbing and effective branding tool; they have the most versatility in terms of placement. For instance, if there is a dry place, a sticker can be placed on it. With that being said, here are some ways that printed stickers can raise brand awareness:
A reason for People to Love Traffic Jams
Typically, bumper stickers are certainly the first thing that will come to your mind when you are thinking of sticker marketing, and that's for a good reason. With hundreds of thousands of vehicles on the road at any given time, the more bumper stickers you'll get on the vehicle's back, the more likely you will generate business from customers who might have never heard or known your business.
The key is to grab attention and send a relevant message using bumper stickers. Rather than just placing the logo and company name on their bumper sticker, for example, an Internet service provider can decide to put a saying like "Tired of always being stuck in the annoying slow lane? Get the lightning-fast Internet now.
Hit the Street
Most businesses incorporate street teams for distributing their stickers, giving them out to people who are going to take them. Some companies even place them on vehicles and passers-by. This isn't a good idea because you risk legal action being taken against your firm and end up alienating your entire customer base. However, there is no reason the street team cannot give stickers for people to put on bumpers, envelopes, windows, coffee mugs, folders and anything that they can stick to.
Smart Targeting
More than almost all the other advertising mediums, you can place stickers in creative places that are sure to get attention. For example, consider a company that sells mouthwash decides to place stickers on the ceiling over dentists chairs or a breast cancer prevention organisation placing stickers on a fruit stating, do you always examine your breasts this thoroughly?
Usually, you will find good advertising placement in places that are unique. Since they're unique, they have never been considered as ad space, hence they can be purchased rather cheaply. Another smart sticker placement method used, particularly in retail stores, is placing stickers in the form of footprints that leads from the front door of the company to special sales. They can be themed in various ways, such as with monster tracks leading people to the latest blockbuster.
You should give proper consideration to the use of stickers as a marketing tool that is effective. If you have a creative sticker placement, then you'll grab business, branding your company without worrying about pesky competition. If you are looking for a sticker printing service, SignFX is your best choice.
We have more than two decades of experience in the sticker industry. We have a team of talented and experienced people, who provide you with high-quality signs. Our company's process as one of Ireland's leading signage companies is based on knowing and understanding your business as well as your specific needs, which result in graphic designs that are well thought out, progressing to high-quality finished products.