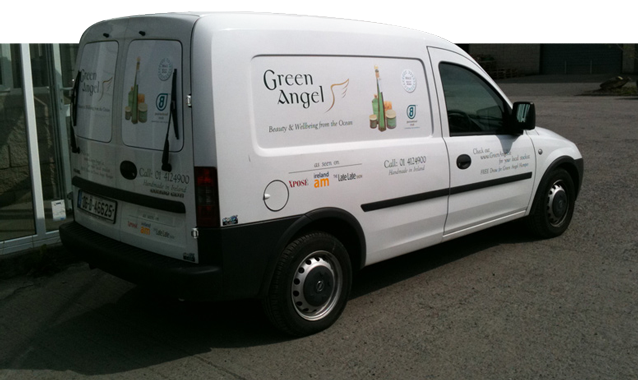 SignFx provides an expert vehicle graphics service to the people of Kildare, Dublin and surrounding areas. Wrapping your vehicle in a custom design which suits your business needs and appeals to your audience's requirements is a perfect way to increase exposure of your services wherever you go!
You may see many other businesses do the same thing which means you are missing out! We can communicate with each individual customer on the best design which will have the fullest effect.
The advantage of a custom vehicle graphic is that you are completely in control of how you want to advertise your business/services and a plus point, it is permanent! Here are some more reasons as to why you should choose vehicle graphics to promote your business;
Reach a wider audience – if you have more than one vehicle which is on the road which travels around the country this can reach a wider audience reaching up to thousands of people a month. The audience you reach will most likely be local or from the same country, it has also been proven to be more efficient than having a website.
Non-Aggressive Advertising – When advertising your business through vehicle graphics this can attract the potential customer's attention without interrupting them which could be the case with radio and leaflets. Some people actually enjoy seeing eye catching ads on vehicles.
Cost effective – Unlike advertising on billboards or other forms of advertising, vehicle graphics are cost effective as there is only a one-time fee as opposed to paying monthly or yearly. Van wrapping also last a lifetime compared to other forms of advertising.
Local advertising – If you want to target local people, vehicle graphics is the best way to do so. As you are driving around town local people will notice the advert and local people tend to support their nearby businesses more.
Truck graphics, van signs, car graphics from vehicle wraps to wheel covers and 45ft trailers to car trailers, no project is too big or too small, we are at your service.
If you like the idea of a vehicle graphic or any of our other services including, Window Graphics, Shop Signage, Engraved Plaques or Printed Stickers then contact us on 045 880 603 or email us at info@signfx.ie