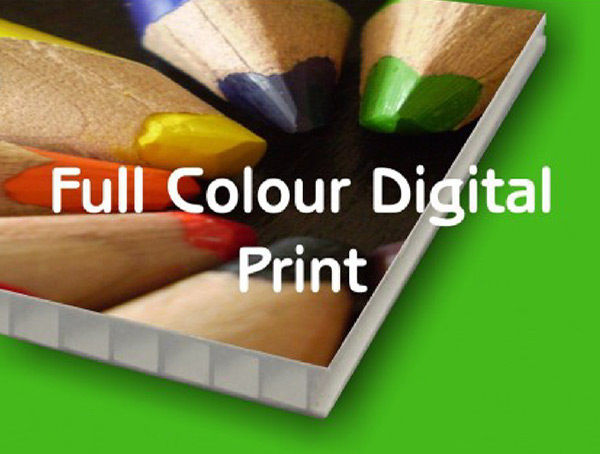 If you need a sign that is going to set you apart from the crowd, then our range of corriboard signs are an ideal solution for your temporary signage. Excellent for indoor or outdoor use, our full colour printed signs are weather resistant and offer outstanding value for money.
Corriboard Outdoors
Our high quality corriboard signs are ideal for your short or medium-term outdoor signage. They won't fade in sunlight or be damaged by the rain and their low weight means they are easy to put up in virtually any location. Available in 6mm or 10mm thickness, corriboard is a highly adaptable corrugated plastic widely used by many industries as their first choice when it comes to external signage.
Estate Agents have successfully used corriboard signs for many years, and we are proud to supply them with quality signs that help them stand out from competitors. From election posters to event notices or construction site signage, we can cut your sign to any size, or even any shape to suit your individual needs. Outdoor signs can easily be attached to wooden posts or tied to fences with minimum fuss.
Corriboard Indoors
If you need signage for an indoor event, our team can take your design and turn it into a quality finished sign that will attract people to your exhibition stand. We can provide you with a sign made to the dimensions you need, from a small directional sign pointing the way to a large sign promoting your business.
The versatility of corriboard means it is very straightforward to put up indoors. No specialist tools are needed, it can easily be pinned, glued or taped in position to give your event the professional look it deserves.
Whatever the message is you want to get across, our signs are fantastic value and will promote your brand to the public. Be it inside or outside, we can help your design come to life in a full colour, quality sign.
If you would like a corriboard sign, or need help with any other type of signage for your business, vehicle or event then please contact our team who will be happy to answer any of your questions.