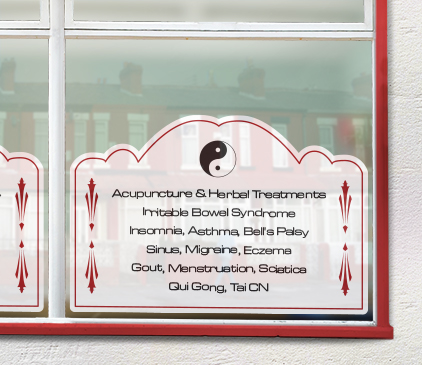 Ideal space to advertise on, window graphics can transform a premises, shopfront or Interior display with a well designed layout.
Here at SignFx, we provide a wide range of graphics for windows for you to choose from. These kind of stickers are becoming more and more popular for retailers and we have noticed a huge increase in the demand for window graphics around the Kildare and Dublin areas.
All of our custom window decals are done to each customer's individual needs, you can view some of the work we have done in the past by visiting our window graphics gallery.
We ensure to capture the attention of the required audience when producing our detailed graphics, advertising can be a difficult task but with a custom appealing window graphic, it makes the process a whole lot easier.
Pavement signs: Popular with retail premises, this cost effective signage never fails. Various options available.
If you have any questions about any of our services such as, vehicle graphics, shopfront signage, printed stickers or engraved plaques then do not hesitate to give us a call on 045 880 603 or contact us through the website using the contact form.