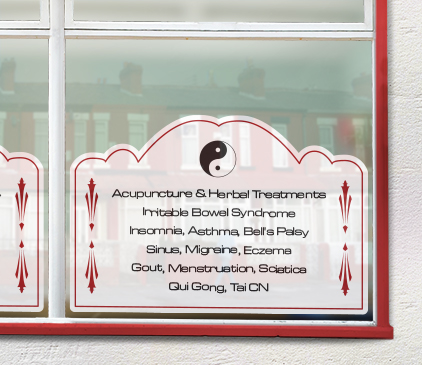 Customised Looks on Your Shop Front with Window Graphics
Window graphics are an effective way to advertise your business and stand out in Kildare. The windows on your shop present a brank canvas with which you can do anything you want. You can find numerous examples of window decals in Ireland in shop front windows. Putting up graphics on your store window is a practical method to attract customers. Digital prints and other branding techniques can help you capture the attention of passersby.
You already have the surface, so you only need to get the right graphics. SignFx offers a range of superior quality window graphics in Kildare. We serve a broad category of clients from cafes that want to advertise menus to offices looking to sell their services.
Work with Industry Experts
If your window graphics are to make the desired impact, they must be high quality. At SignFx, we use the tested techniques and durable products to guarantee this. We create storefront graphics for window decals that align with your goals. Whether the graphics are part of your branding or want to promote a new product, we can help.
Explain the vision you have for your shop front graphics, and we will make it happen. We handle all projects from a simple company logo to intricate designs for marketing purposes.
Window Graphics for Every Need
Our experts are skilled in just about every element of window graphics. Window decals are some of the most popular ways to customise storefronts. If you have frosted windows, etching is one way to add graphics. You can hire us for vinyl lettering in Kildare. We use self-adhesive lettering that can be cut into any design.
Vinyl lettering provides several finishing options like metallic, matt, glitter and gloss. You can get prints in full colour if you have large windows and need to maintain privacy. We work on fronted and transparent glass surfaces.
For window graphics in Kildare that dazzle and make a statement, contact SignFx on 045 880 603 or via email to info@signfx.ie for competitively priced, long-lasting and beautiful shop front graphics.