Categories:
How printed stickers can be used for fun and slightly less fun, yet useful, applications
Printed stickers are the demigod of the large format printing world. They can save you a fortune on paint jobs, or allow you to share pictures of your family pet. With today's printing technology and the use of computerised methods, they enable you to add striking graphics with minimal fuss.
We at Sign FX, much as we may like to, do not print adorable pictures of your Pug. With our company's roots in transport and logistics, the same vivid colours applied to your dog photos can be seen on the side of lorries and vans.
Why you need vehicle graphics.
There are many advantages of having a vehicle graphic promoting your business. At SignFX we have over 22 years' of experience in this industry meaning you can rely on us for your vehicle graphics. We provide our expertise in the Kildare, Dublin and surrounding areas. This isn't the only service we provide to promote your business, we also offer a printed stickers, shop front signage, window graphics, engraved wall plaques and corriboard signs.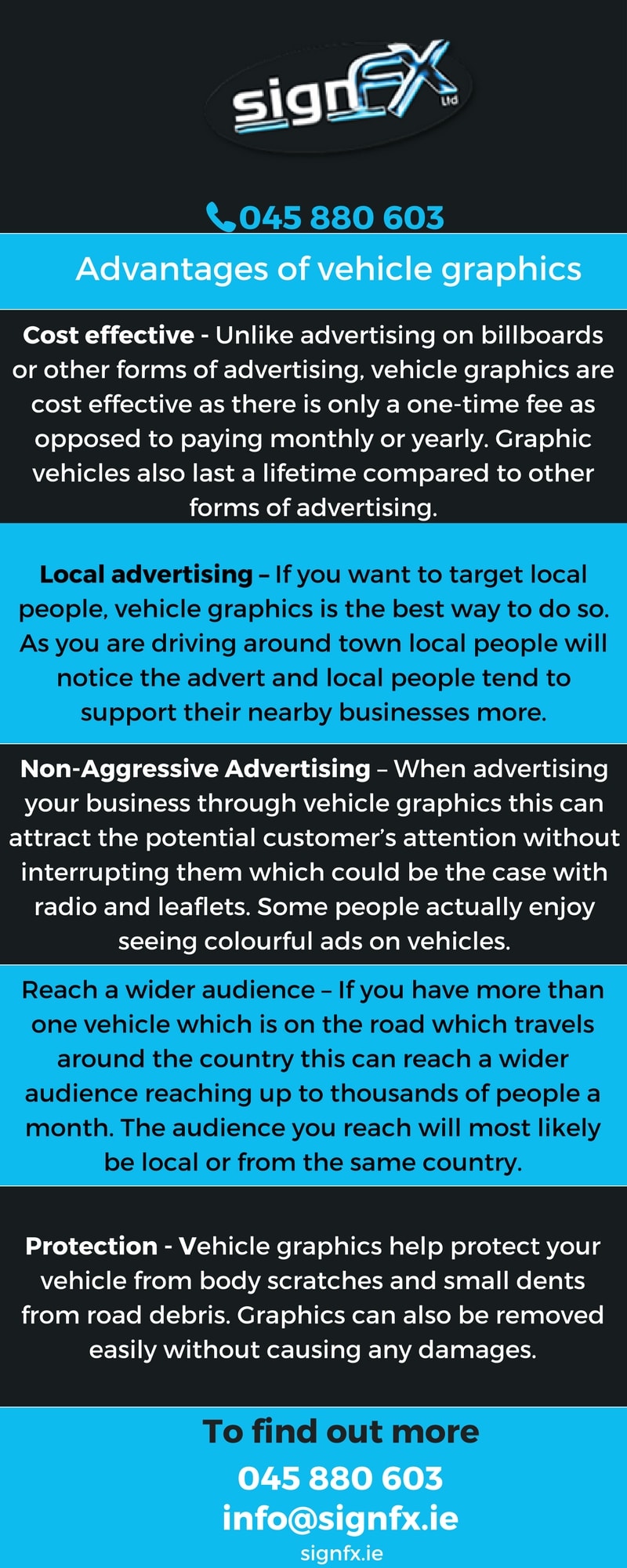 Vehicle Graphics
If you like the idea of a vehicle graphic or any of our other signage services then contact us on 045 880 603 or email us at info@signfx.ie.
Categories:
Why vehicle signs go beyond the use of graphics on your fleet
Since William Bass made a red triangle the UK's first registered trademark, his brewery was identified the three sided shape. The golden harp, similarly, is associated with Guinness' logo. One might be wondering what the Bass and Guinness logos have to do with vehicle signs. The answer is corporate identity. Branding, in other words. read more →