Categories:
Ireland is a country of bright colours; Orange, white and green are the colours of their flag, which depicts a brighter side of the country. There is an emphasis on clarity in both pictures and wording on a sign from the Health and Safety Authority, and any sign company Ireland has to adhere. Different clients have different tastes and preference in signage, basing on the use and specification of the sign. read more →
Categories:
Why SignFX thinks window graphics are an important addition to your business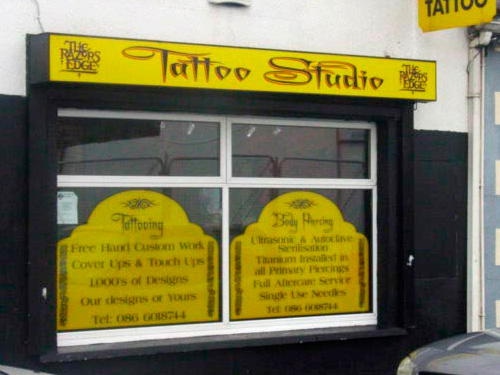 See the tattoo shop shopfront above. There are two reasons behind the use of its window graphics. One is to inform customers of its products and services. Another is how it fits in with the shop sign above. In a nutshell, this example is used to drive people to the tattoo shop. They see the telephone number at the bottom, and they also associate the livery with the company's signage.
Categories:
How shop signage can be used to raise awareness of your business whilst respecting its immediate surroundings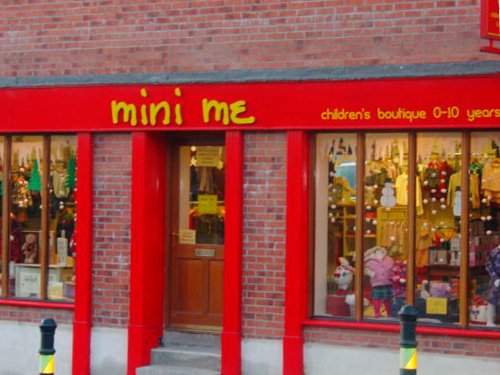 Once upon a time, well before the internet emerged, shop owners took great lengths to decorate their window displays. Before the 1990s at least, the window display was like the Amazon.com of its day. Many people go 'window shopping' on the internet yet even now, passing trade is a good asset for bricks and mortar retailers. Window displays weren't enough: effective shop signage came to the fore. Illuminated signs for example; striking typography; greater use of plastics. read more →
Categories:
Why vehicle signs go beyond the use of graphics on your fleet
Since William Bass made a red triangle the UK's first registered trademark, his brewery was identified the three sided shape. The golden harp, similarly, is associated with Guinness' logo. One might be wondering what the Bass and Guinness logos have to do with vehicle signs. The answer is corporate identity. Branding, in other words. read more →