Categories: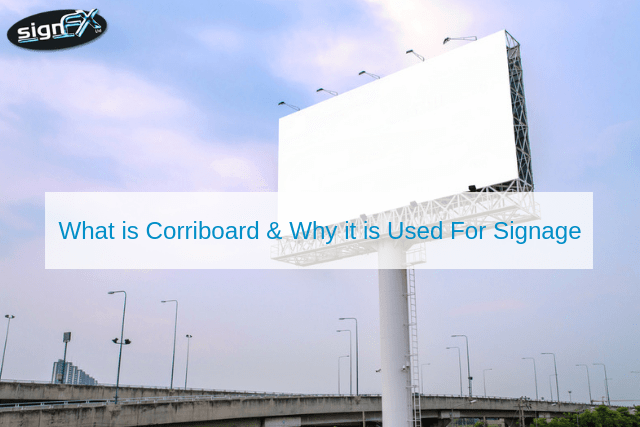 Thanks to modern technology and a host of cutting-edge materials, there are a number of unique choices when choosing the right type of signage for your business. One interesting option is commonly referred to as Corriboard. read more →
Categories:
Ireland is a country of bright colours; Orange, white and green are the colours of their flag, which depicts a brighter side of the country. There is an emphasis on clarity in both pictures and wording on a sign from the Health and Safety Authority, and any sign company Ireland has to adhere. Different clients have different tastes and preference in signage, basing on the use and specification of the sign. read more →
Categories:
Decision to ban A-boards welcomed by disability campaigners
We at SignFX see A-boards as an effective form of outdoor advertising. They drive customers to your shop when placed on your forecourt. It gives them the impression you are open for business. They are designed to inform and advertise.
Categories:
The brighter side of shop signs, as seen through the lens of Google Street View
Haven't the last fortnight's set of events been awful? With this in mind, there has never been a better time for something lighthearted. In our business of ours, we deal with goodness knows how many shop signs. Some prosaic, some lighthearted. In our latest post, we have decided to celebrate the joy of wordplay and humour, through the eyes of retailers.
Categories:
Why internet security is a must for your digital signage options
Digital signage is a great option for takeaways, railway stations, and advertising hoardings. Where visual information needs to be updated at short notice, they are a boon. If the Sallins and Naas train to Dublin is fifteen minutes late, that appears as soon as possible. In spite of the convenience, digital signage needs to be protected from viruses, spyware, and ransomware. Internet security is just as important as keeping your customers informed.
Categories:
Could digital signage be getting its big break?
If you take a train or jet off a lot, you would be familiar with the joys of digital displays. Usually, digital signage displays the arrivals and departures at your favoured railway station or airport. Or to peddle the latest 'must-have' gadgets, clothing, fragrances or cars. Today, similar technology is touted for use in corporate signage. Instead of the luxury goods you yearn for, they could display one or more versions of your company logo.
Categories:
How shop signage can be used to raise awareness of your business whilst respecting its immediate surroundings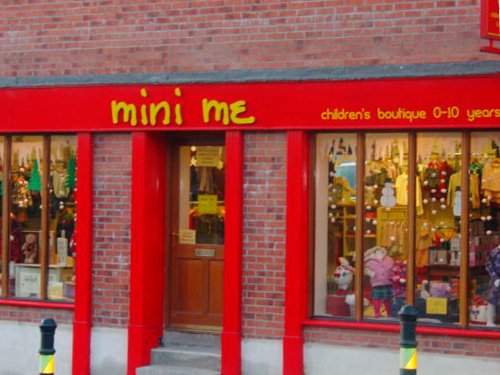 Once upon a time, well before the internet emerged, shop owners took great lengths to decorate their window displays. Before the 1990s at least, the window display was like the Amazon.com of its day. Many people go 'window shopping' on the internet yet even now, passing trade is a good asset for bricks and mortar retailers. Window displays weren't enough: effective shop signage came to the fore. Illuminated signs for example; striking typography; greater use of plastics. read more →
Categories:
The merits of corriboard
Corriboard: what is corriboard may you ask? In a nutshell, it is a plastic version of corrugated cardboard. Corrugated plastic. It is made of recyclable polypropylene which makes the material good for one time use. It also comes under a few other trade names; for example: Polyflute, Coroplast, FlutePlast, IntePro, Proplex, Correx, Twinplast, Corriflute or Corflute.